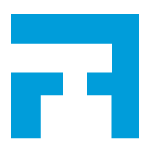 Fabrizio Fioretti
3d Generalist | Matte Painter
Hi and welcome to my online portfolio. I am a digital artist from Italy working for the film industry. After spending the last 5 years as Senior Generalist at ILM Industrial Light & Magic London I have recently joined Dneg Vancouver.
Some of my recent work includes major productions such as "Rogue One: A Star Wars Story", "Transformers: The Last Knight", "Jurassic World: Fallen Kingdom", "Spiderman: Far from Home" and many more...
Check out the VFX section under portfolio to see my work! And if you like, some of my personal and professional artworks.
For further info, showreel and full CV, please use the contact section.
Enjoy!
Fabrizio Fioretti